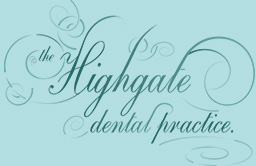 Gentle Chemical Peel
Aspect Dr Lactobotanical Peel (Lactic Acid)
Lactic acid is an Alpha-Hydroxy Acid (AHA) derived from milk, which is combined with Canadian Willowherb (an anti inflammatory) to create a unique minimal downtime peel. This targets the epidermis (the uppermost layer of the skin), breaking down the glue that holds the skin cells together. This enables a faster cell turn-over, resulting in a more youthful appearance to the skin as the healthier layers of skin are brought to the surface.
An alternative to lactic acid is glycolic acid. Lactic acid is a great skin renewal and collagen building agent, and has several distinct advantages over glycolic acid. These include less irritation, and greater effectiveness in treating acne, hyper-pigmentation, and dehydration.
Lactobotanical peels are suitable for most skin types, and results can be noticed for epidermal hyper-pigmentation, sun damage, mild acne, congestion, dull or lifeless skin and dehydration. Lactobotanical peels are also highly recommended 1 week after dermal fillers, and a great treatment to have prior to starting a course of Retinol peels.
A course of 3 treatments is recommended, and then the skin is re-assessed to determine if further treatments are required.
It is important to prepare the skin for 2 weeks prior to the first peel with Aspect Dr Skin Care. If the package of 3 treatments is purchased, a starter pack is included free of charge to enable your skin to benefit from the peels with the best results.